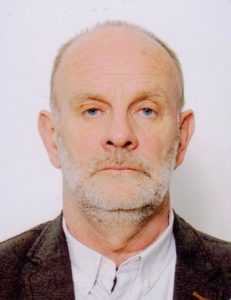 Grenko Arapović has been nominated at the position of Assistent Director for the internal control by the decision of the BiH Council of Ministers number:  246/17, since 31 October 2017.
He has been nominated at this position from the previous one which was the Chief of Department for education in criminal matters before the Court of BIH, Ministry of Justice B&H.
He graduated from the Faculty of Legal Science of the University in Sarajevo in 1983.
He has very wealth professional career by the police forces, State Border Service of B&H, judicial reform, Prosecutor's Office of B&H - investigation of war crimes, Office of the High Representative in Bosnia and Herzegovina, High Judicial and Prosecutorial Council of B&H, Ministry of Justice of B&H.
During his professional carieer, he was actively involved in the work of the numerous  conferences, seminars and round tables by different fields, and completed a series of specialized trainings. In addition to that, he was contact point of the BiH Ministry of Justice and EUROYUST, a member of MONEYVAL delegation of Bosnia and Herzegovina, as a member of many working groups of the BiH Council of Ministers responsible for preparing strategic documents.